Campus
We, at Sanskriti, provide a platform for the wholesome development of a child. We have a big campus spanning two acres, with playgrounds and sports facilities like volleyball, throw ball, cricket, karate among others, for we believe a sound mind can only exist in a sound body and that can be attained with constant physical activity. The class rooms are spacious, well-lit and well ventilated which gives an ideal learning atmosphere.
Facilities
Our campus provides a host of facilities for students in order for them to not just have an effective education, but also to excel in co-curricular activities. The facilities offered vary from being educational, to ones that promote physical activity.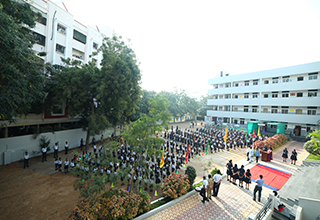 Facilities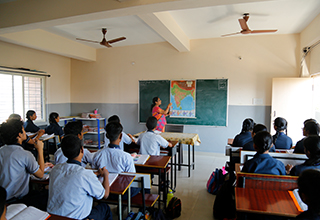 Well-lit, airy and spacious classrooms with long corridors and pathways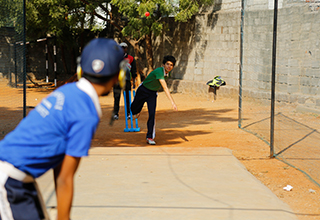 Excellent Sports Facilities like Volleyball, cricket etc.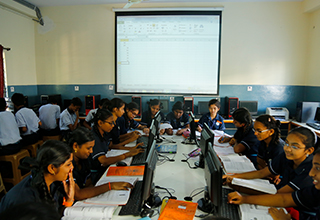 Computer labs with optimally networked systems.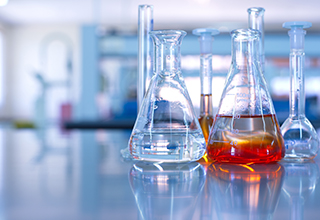 Science and Math labs for a hands-on experience.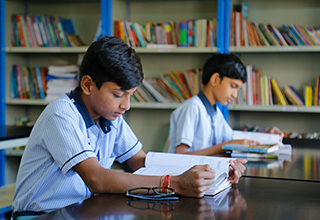 A Library with a treasure trove of books to inculcate and enhance reading skills.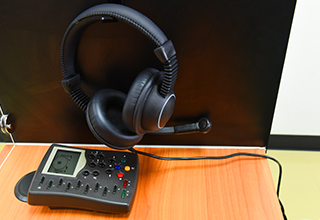 An Audio -Visual Lab for exciting and interactive knowledge sessions through advanced educational software. Language labs for effective communication.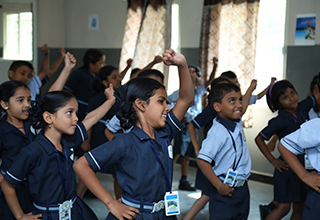 An after-school club that provides a platform for interested students to hone their skills in Arts, Painting, Dancing, Drama, Music etc.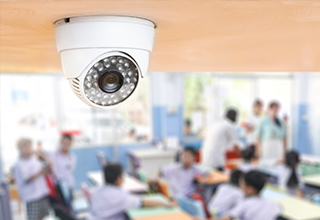 Fire proofing and security Cameras.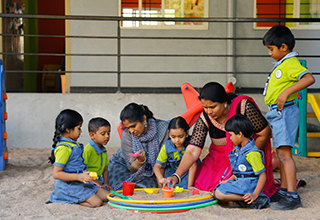 Sand pit for Pre-Primary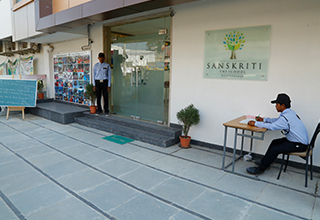 24 hours security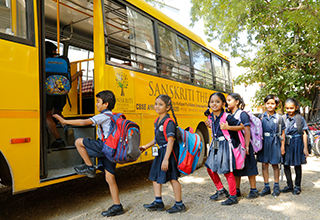 Transport facility (optional)
NCC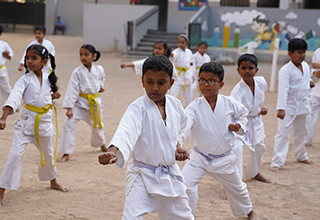 Karate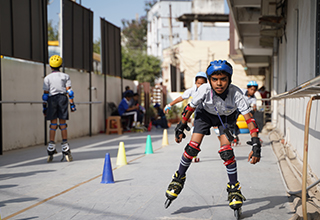 Scating
Sanskriti - The School. All Rights Reserved.